New Releases
Science Fiction. Paranormal. Romance.
Decades of Love
Go all in with romance with Decades of Love. Love hits the jackpot in these six seductive tales, each set in a different decade in the hottest, wildest, most sinful of cities – Las Vegas. Mobsters and G-men, cowboys and showgirls, singers and dancers, and even a knight in shining armor find that Sin City is more than just America's playground. Vegas is the place to bet on love.
On The Blog
Latest posts over on Lynn's Blog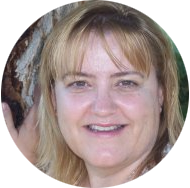 Award-winning author Lynn Crain has done it all in her life. From nursing to geology, her life experiences have added to her detail-rich stories. She loves writing full time, weaving contemporary, fantasy, futuristic and paranormal tales, tame to erotic, for various publishers. Her home is in the desert southwest, and she's just returned from her latest adventure of living in Vienna, Austria while her husband worked his dream job. You can find her on the web at various social media sites.
She loves hearing from her readers at lynncrain@cox.net.
Lynn Crain. Xperience the Magic.